Summer Company
Applications open for Summer Company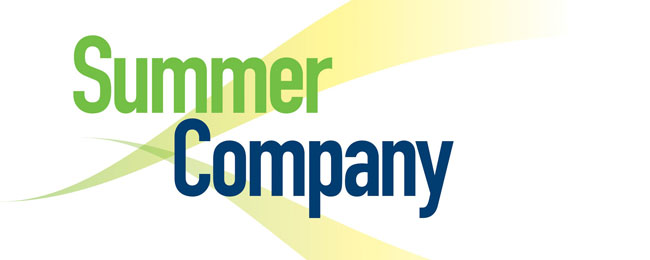 Ontario is now accepting applications for the Summer Company program, which helps youth start their own business and gain the skills they need to succeed. Last year, 865 students launched their own companies.
Summer Company offers mentorship, training and awards of up to $3,000 to students aged 15 to 29. Students can apply online until May 6th, 2016.
For more information, go to https://www.ontario.ca/page/start-summer-company-students
Here's a great opportunity to develop entrepreneurial skills – and make money at the same time! Submit a business plan and compete for an award. It's the Summer Company Program for Ontario students.
Contact the Brantford Brant Business Resource Centre (BRC) at 519-756-4269 or the list of workshops at brc@brantford.ca.
If you're between the ages of 15 and 29 years old and going back to school in the fall – and committed and not afraid to work hard – then check out Summer Company. You could be your own boss with your own business.
Not only is there hands-on coaching and mentoring from successful business people right in your community who volunteer to help you run a summer business – but awards of up to $3,000 too.
Fill out an application form. If your business plan and application are approved, you'll complete about 12 hours of training and receive up to $1,500 in May or June for your venture's start-up costs and up to $1,500 in September for your return to school.
To find out more about Summer Company call
1-800-387-5656
. Or visit the
Summer Company website
Futurpreneur
Futurpreneur Canada, formerly Canadian Youth Business Foundation, has been fueling the passions of Canada's enterprising youth for nearly two decades. They are the only national non-profit organization providing a full spectrum of financing, mentoring and support to help entrepreneurs aged 18 – 39 successfully launch and grow businesses.
Up to $45,000 in character-based start-up financing from Futurpreneur Canada and Business Development Bank of Canada (BDC).
Industry-leading, one-on-one mentoring from knowledgeable business professionals for two years – at no cost!
Free webinars, workshops and guidance to help you evaluate your idea and create a viable business plan.
A range of free tools to help you build your business the right way, including an online Business Plan Writer.
If you have any questions, or would like help getting involved in this program, please feel free to Contact Us.
Starter Company Program
The Starter Company program will provide mentoring, training and capital in an amount up to $5,000 for youth to start, grow or buy a small business. Eligible candidates are residents of Ontario between the ages of 18 and 29 who are not attending school full time and are looking to start a full time business. The program is 6-8 months in length with ongoing mentoring and training.
To qualify for funding, a candidate must contribute at least 25% (in cash or in kind) of the grant amount to the business.
How to Apply
For small business start-ups in Norfolk County, the Starter Company program is available through the Brantford Brant Resource Centre (BRC) located at Suite 201, 1 Market Square, Brantford (across the hall from William's). If you are interested in attending a monthly orientation session, contact the BRC office at 519-756-4269 or see the list of workshops at brc@Brantford.ca.
For more information, click here